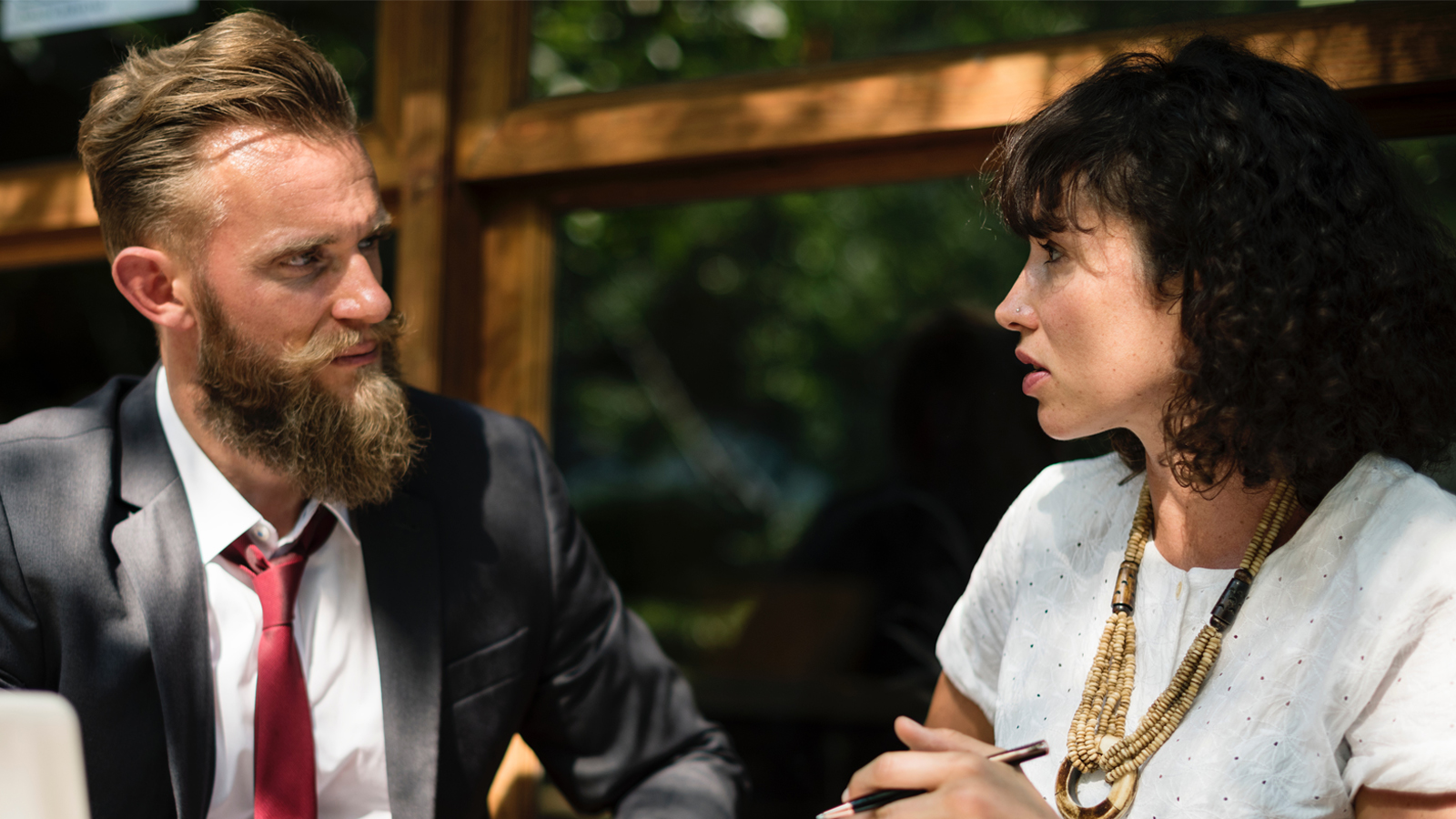 W

hat Is Win-Win Negotiation?

A win-win negotiation is a careful exploration of both your own position, and that of your opposite number, in order to find a mutually acceptable outcome that gives you both as much of what you want as possible. If you both walk away happy with what you've gained from the deal, then that's a win-win!

In an ideal win-win situation, you will find that the other person wants what you are prepared to trade, and that you are prepared to give what he or she wants. If this is not the case, and one of you must give way, then it is fair to negotiate some form of compensation for doing so. But both sides should still feel comfortable with the outcome.

People's positions are rarely as opposed as they may initially appear, and the other person may have very different goals from the ones you expect! So, try to keep an open mind and be flexible in your thinking.
Know exactly what you want
It may seem like a no-brainer, but too often an individual goes into a negotiation without a concrete and clear understanding of what exactly he or she wants and why. Not only is it important to have a rock-solid picture of what you want, but you also need to know the boundaries within which you will or won't settle. Remember that you might not win every negotiation, and it's important to know when to keep talking and when to walk away. Knowing exactly what your desired result is will help you make better choices along the way to arrive at the utmost favorable conclusion.
Possibly the most important part of negotiating is understanding both the value of what you have to offer and the perceived value of what you are asking for in return. If you are negotiating a raise, you will want to demonstrate what your worth is to the company and why it is in their best interest to give you that raise. If you want to negotiate a decrease in rent or a service contract, you will need to have facts, figures, and statistics on hand to demonstrate why it is in the best interests of such affiliates and stakeholders. Remember, you are always trying to create a win-win, so it's important that you demonstrate how what you are seeking is the best for both parties.
Place yourself in their shoes
Many times we think we know what others want, when in reality we do not. Great negotiators do their best to create win-win situations, but doing so involves knowing what the other person or party hopes to achieve and why. Don't make the mistake of assuming you know what the other person wants until you take the time to consider their perspective, position, experience, and reputation. Practice empathy. Not everyone is going to be upfront and honest about what they want, but considering what you know or have been told about someone else can point towards a clearer picture of the reasoning behind their tactics. Being able to understand someone else's situation will enhance your communication and potentially help steer toward the fairest, most equitable outcome. Even the toughest negotiators can be broken by shared humanity — it's tougher to keep a rigid exterior when someone is actively showing understanding and empathy for another's viewpoint.
This is a natural extension of showing empathy for your partner's perspective. Once you know what both you and the other person or party want, you can begin the process of reaching a fair outcome. This is not foolproof, however. Many times hardball negotiators will hide their true intentions in an effort to get you to accept less so they can come out on top. This is where it becomes highly important for you to understand your own bottom line and what you will and will not accept. Don't be afraid to be explicit in this regard. There is nothing wrong with saying "I have a need for [goal and reason]. You have a need for [goal] for what I think is [reason]. What can we do to meet each other part way?" Unfortunately, in some situations, making your case and attempting to create an understanding connection doesn't succeed, and you may need to simply walk away from the negotiating table until the other party is willing to make some concessions.
Work on timing, appropriateness and versatility
Great comedians, like all great communicators, understand timing. They also gain a sense of their audience as quickly as possible, to dictate their content and the pace of their delivery.
Whether you are speaking in a project meeting, job interview or room with hundreds of people, the pace and fluidity of your communications matters. As it does in exchanges of written information.
Being versatile as a communicator involves adapting to real-time responses. Such as, repeating things when you sense confusion, or emphasising points if you find something that enlivens and fully engages your audience.
You may even find a particularly relaxed and responsive audience makes humour appropriate. Though this must be measured and tasteful of course! You're trying to win their hearts and minds, but if you can get a few laughs too, it's a bonus that helps you build your audience connection.
The best communicators are life-long learners
To come full circle then, personality is important, but you can certainly develop successful communications skills. In fact, even if it comes naturally, you must invest time in understanding your audience and purpose, and in choosing your words with care. This is why becoming a successful communicator is a journey, not a destination.
1. Online courses
– You'll learn how to develop trust, the best method of communication for negotiation, when to cooperate and when to compete, how to create persuasive messages, and more. – Learn all the fundamentals of public speaking, from building rapport to asking the right questions. You can then practice these techniques with interactive practice exercises. – Sharpen your writing, presentation, and interpersonal communication skills to help you succeed in the business world. You will learn strategies for honing your communication style, improving clarity, conciseness and impact. – Improve your communication skills at work and learn how to navigate positive collaboration in the modern workplace. – How to adapt your communication styles to improve your relationship and influence with the people around you.
2. YouTube tutorials
3. Books
4. Blogs about communication
Improve communication skills
Sources:
https://www.mindtools.com/CommSkll/NegotiationSkills.htm
https://www.topresume.com/career-advice/7-powerful-tips-navigating-through-tough-negotiators
https://virtualspeech.com/blog/improve-communication-skills