I learned so much while working for you and feel the experience helped me evolve in my professional life. I hope that, as my former manager, you can speak to my willingness to learn and my leadership skills. If you are keen to communicate this experience to my potential employers in the form of a professional reference, it would mean a lot.
How to Ask Someone to Be a Reference (Tips + 2 FREE Templates)
If so, you're in luck! This article shares tips to learn how to ask someone to be a reference for you and provides examples of how to ask someone to be a reference via email.
It also shares strategies that help you ensure you get the letter of reference you want by ethically writing your own letter of reference. Yes, this can be done! To easily navigate the process you can use the sample work reference letter provided and/or work letter reference template.
Table of Contents
How to ask someone to be a reference
In general, a reference is a source that helps provide supporting information. When employers ask for a reference, they are asking for people in your professional circle who can vouch for your skills, abilities and personal qualities. In essence, they are asking for both a character and employment reference. The steps for asking someone to be a reference include:
1. Choose your references wisely
When considering who to ask to be a reference, choose professional candidates who can positively speak about your work ethic while also providing your future employer with the general scope of your employment history. This person should be able to confidently express your positive attributes and value as an employee. Rather than choosing a family member, select past supervisors and mentors who you directly worked with and who know you personally
If you're using a prior supervisor as a reference, make sure you ended on good terms. It's also important to make sure that you're asking people for a reference who can attest to the skills you're hoping to use in your future position. It's best to ask for a reference from someone you recently worked with or had recent communication with. This will increase your chances of them remembering you among your other colleagues.
2. Ask your references in advance
Ask your references in advance so they have time to prepare for the recruiter's contact. Ask for references when you start applying for jobs so they have plenty of time to prepare for a potential call or email from the employers you are in the hiring process with. Reach out for a reference via phone, email or in person. To ensure that you can get a glowing and thorough review, ask your references if they are comfortable with having this conversation by asking them questions such as:
If you or your potential reference feel they can't provide you with a good review, respect their decision and find someone who can. Try not to take it personally if they're not comfortable giving a reference—some people just aren't comfortable giving references. It's best to find someone who can positively and confidently share your professional qualities. It's also important to ask them how best to reach them. Make sure all of their contact information
How to Ask Someone to be a Reference
The process to ask someone to be your reference can feel overwhelming. Below are four steps that break down how to ask someone to be a reference for you.
How do you ask someone to be a reference?
I will ask them to write the letter of reference, send it to me for review and a round of edits (if needed), and then I'll sign the letter of reference (sometimes digitally) and include my personal contact information.
It also is respectful of everyone's time as you get the letter of reference you want and your former employer or supervisor doesn't have another "to-do" added to their list.
If you're just starting in the workforce or don't have much work experience don't worry.
You can also use this process to request a letter of reference from a school professor, from a leader at an organization where you've volunteered, from a neighbor you helped with a home repair, or other relevant person.
Get Everything You Need to Ace Your Interview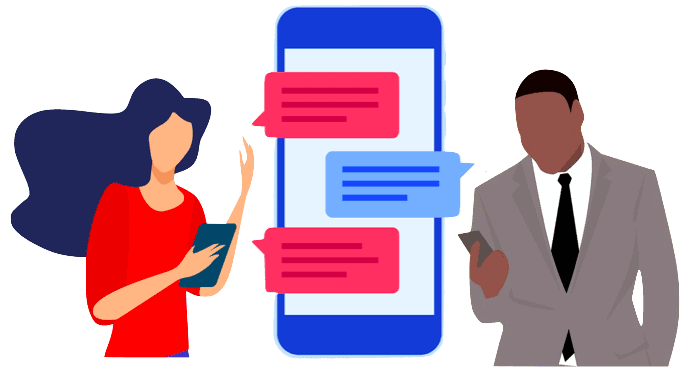 Bonus: References for the 21st Century
The reference process has remained largely unchanged for decades. Searchlight is a modernized platform that digitizes the entire process of asking and collecting your references and allows you to reshare references with as many prospective employers as you'd like, eliminating the need to re-ask the same person for a reference in the future.
Searchlight also helps you to support a former colleague. Why not pay it forward by writing a reference for your past co-worker? This way, they don't have to spend time emailing around for references while they're already preoccupied with finding new employment.
A good reference is worth its weight in gold, so do yourself a favor and invest in this aspect of your job search while following our tips on etiquette. You'll be glad you took these few simple steps that landed you your new dream job.
Following Up After Asking For A Reference
It's a good idea to get into the habit of sending out thank you notes or emails after people agree to help you. Make sure to let your references know when you do submit them as a reference, so they can mentally prepare to answer calls. They might even need some time to do some voice exercises beforehand to avoid any embarrassing voice cracks or squeaks (hey, you never know).
If you end up landing the job, or even if you don't (dang, I'm so sorry), make sure to let them know the outcome and thank them for their recommendation. It's good to let people know that you appreciate their help, and following up is a key part of maintaining a good relationship with your professional connections.
Remember to show your appreciation and keep your professional relationships strong. You never know when you might need them as a recommendation again in the future!
References:
https://interviewdestiny.com/how-to-ask-someone-to-be-a-reference/
https://www.indeed.com/career-advice/resumes-cover-letters/ask-job-reference
https://interviewdestiny.com/how-to-ask-someone-to-be-a-reference/
https://www.searchlight.ai/blog/how-to-ask-someone-to-be-a-reference
https://www.zippia.com/advice/how-to-ask-for-a-reference/